If you are a Google Chrome user, you may notice some changes in the coming weeks.
Chrome, Google's web browser, turns 15 this month. Throughout these years, it has undergone a remarkable evolution. However, its original goal of delivering a fast, reliable, secure, and easy-to-use browser remains the driving force behind every enhancement. .
Chrome: Faster and More Secure Than Ever
One of the main features that have boosted Chrome is its speed. In recent benchmark tests, Chrome has achieved faster load times than any other browser. This exceptional speed gives users an unparalleled browsing experience.
Also, security is a priority for Chrome. The browser has promoted the widespread adoption of HTTPS and has simplified password management and protection. It has also incorporated machine learning to offer a more accessible and personalized browsing experience.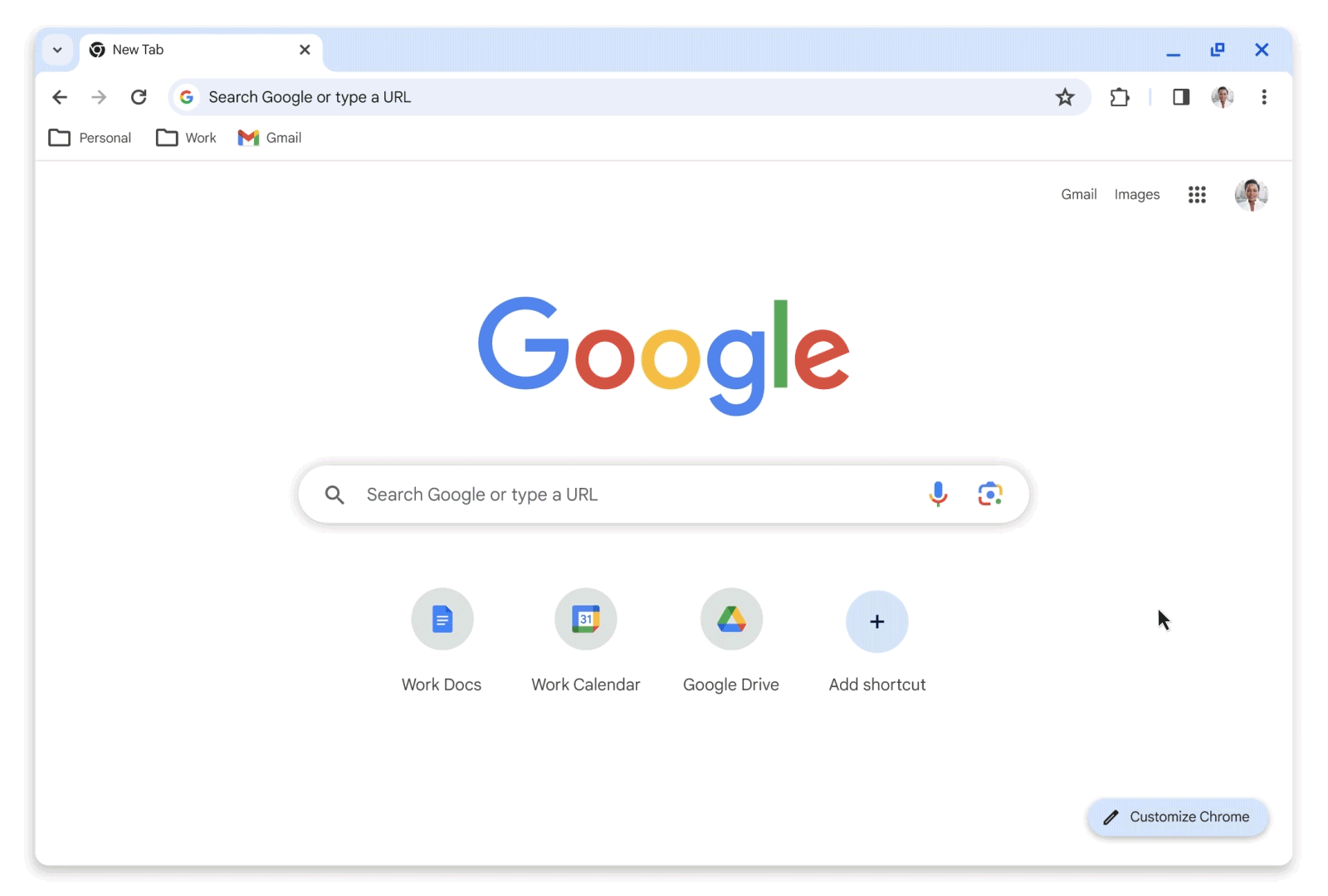 Personalization with Material You
Chrome seeks to make your browsing experience more personal and engaging. In the coming weeks, Chrome on desktop will receive a new look based on Google's Material You design. This includes updated icons for better readability and new color palettes that complement your tabs and toolbar.
These color palettes make it easy to distinguish between profiles, such as your work and personal accounts. Chrome also integrates better with operating systems, which means your Chrome preferences will automatically adapt to system settings, like light and dark modes.
Additionally, accessibility improvements have been made with a more comprehensive menu that provides quick access to Chrome extensions, Google Translate, Google Password Manager, and more.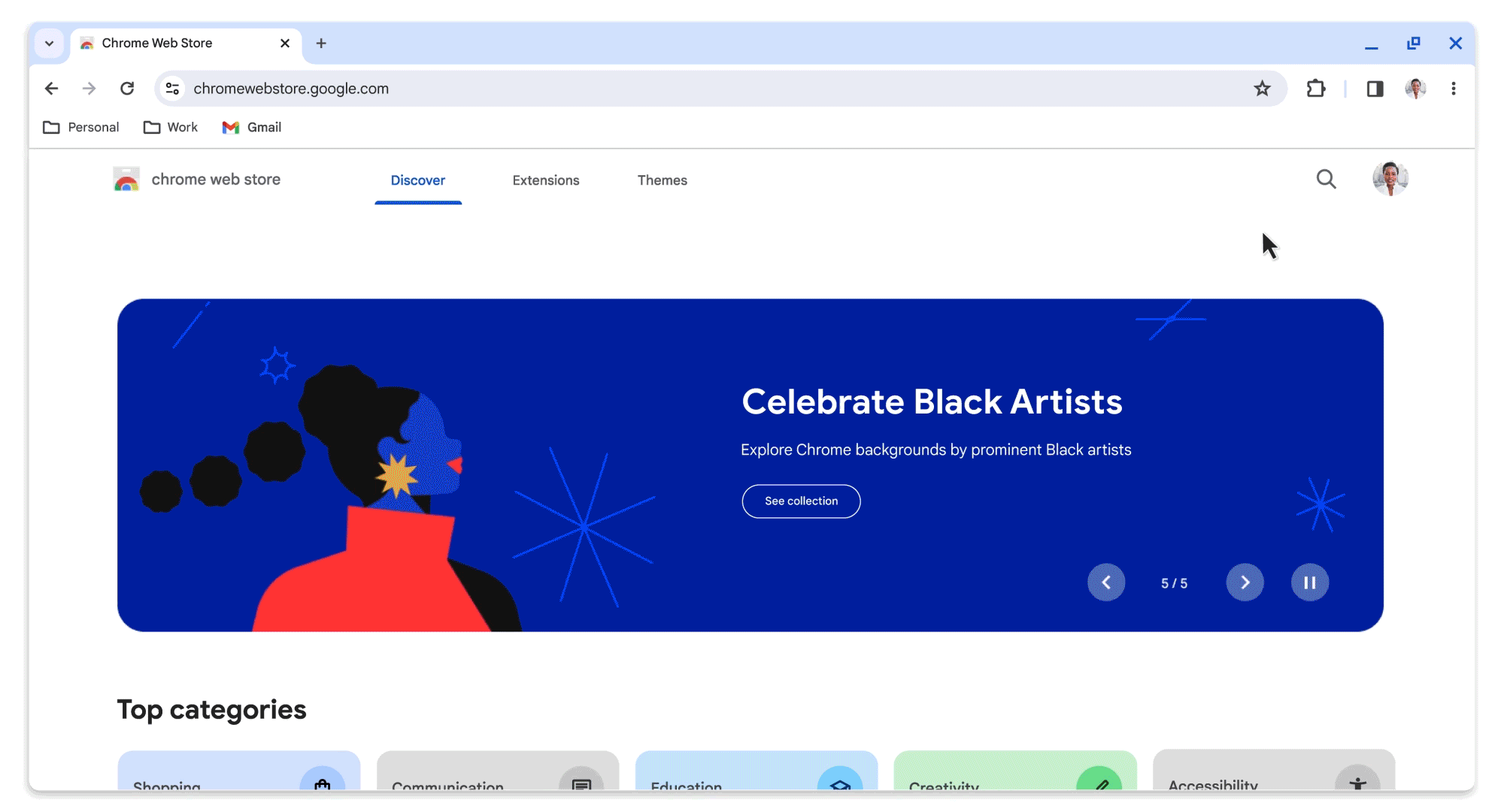 Discover New Extensions in the Chrome Web Store
The Chrome Web Store has also undergone significant improvements. It has been redesigned to make it easier to discover useful extensions. In addition to featuring a modern interface, the store will introduce new categories of extensions, such as those powered by artificial intelligence and those featured by editors. In addition, it will offer more personalized recommendations.
To improve security, Safety Check has been extended to include extensions. This means that Chrome can now identify recently removed extensions from the store, those that violate policies or are potentially malicious. These assessments are available in Chrome Browser Cloud Management, helping security teams make more informed decisions.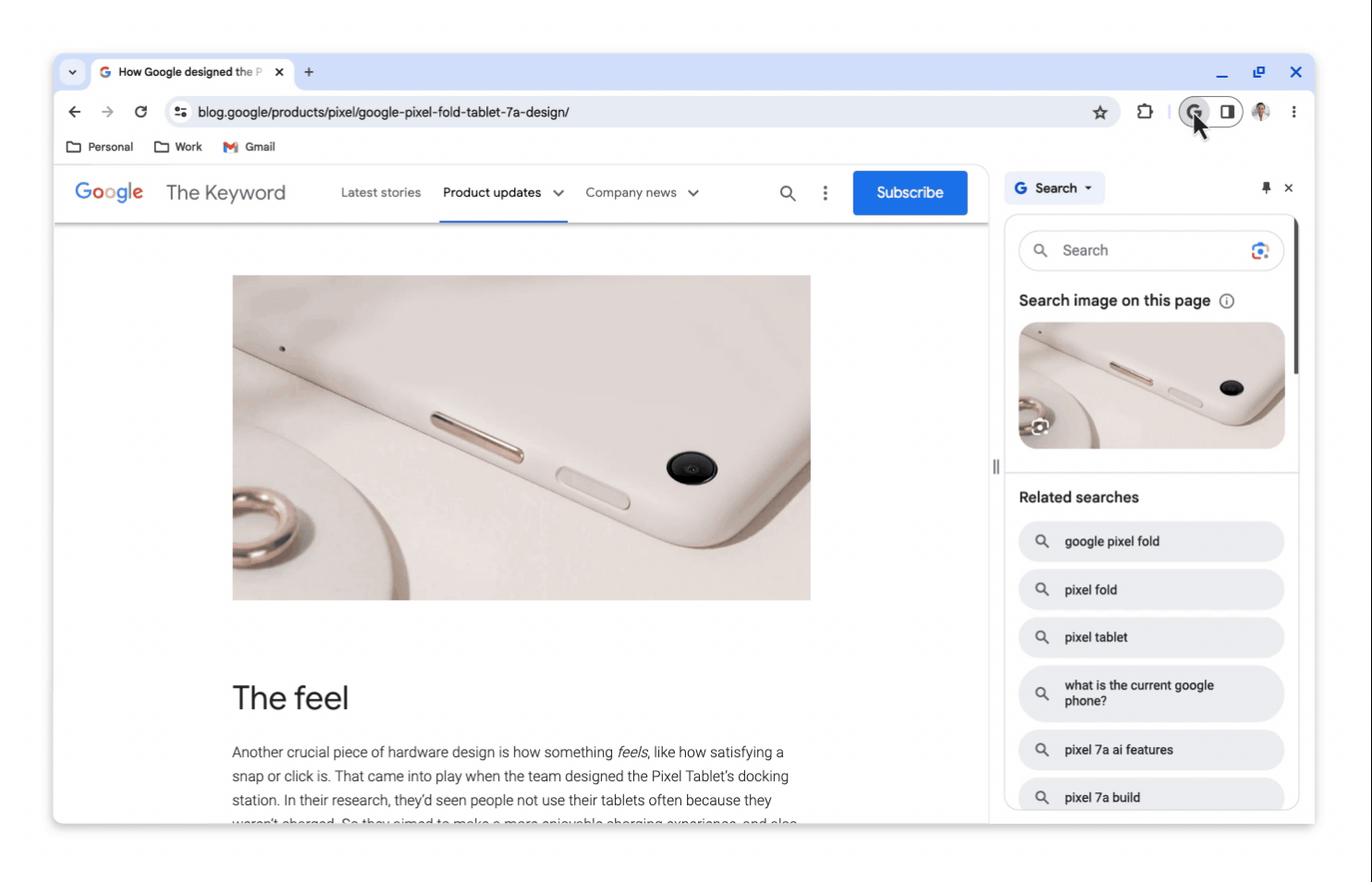 Easier Navigation with New Search Features
Chrome continues to make searching the web easier. New capabilities have been introduced that provide faster access to information and search tools while you browse. When you are on a web page, you can select the "Search this page with Google" option from the three-dot menu. This will open the Google Search side panel, where you can find related searches, learn more about the page source, or start another search. You can even pin the search side panel to your toolbar.
Additionally, Chrome has extended its generative AI capabilities to the web browsing experience on desktop. Users in the US can opt for "SGE while browsing" in Search Labs to give it a try. This feature can help you better navigate information on the web and quickly find what you're looking for on a web page.
Stay Safe with Safe Browsing Updates
Security is a priority, and Chrome takes care to automatically protect you by flagging dangerous sites and files. Previously, it worked by checking each site visit against a local list of known bad sites, which was updated every 30 to 60 minutes. However, phishing domains have become more sophisticated, and today 60% of them exist for less than 10 minutes, making them more difficult to block.
To address this challenge, Chrome is improving Safe Browsing to check sites in real time against Google's list of known bad sites. By reducing the time between threat identification and prevention, a 25% improvement in protection against malware and phishing threats is expected.
Related